If you'd like to continue your exploration of mathematics, maths resources, maths history or the history of Irish maths, check out the below links and further information.
NRICH is a mathematics resource for children, parents and teachers to enrich learning.
Mangahigh.com is a game-based learning platform for primary and secondary school mathematics. It is one of the world's first Game-Based Learning sites, where students learn Mathematics via purpose-built casual games that balance fun and learning.
Website offering mathematics in an enjoyable and easy-to-learn manner to promote the fun aspect of mathematics – for primary aged children.
Founded at NUI Galway, PRISM is an annual contest for second level mathematics students. It is run in the hope of encouraging students to develop their interest in mathematical problem solving and in mathematics in general.
The International Mathematical Olympiad (IMO) is the World Championship Mathematics Competition for High School students and is held annually in a different country.
The Arithmos Project aims to transform maths education through the engagement of children, teachers, families, and policymakers.
MathPickle is a practical resource for teachers. Its visually compelling puzzles and games engage students in tough problem solving.
This is a comprehensive collection of biographies and  a great reference for maths teachers or students. It also contains posters and mathematical stamps which can be used for wall displays and posters. The website also has a section on "Famous Mathematician of the Day", "Quotation for today" and Mathematicians' Anniversaries throughout the Year. Look up what mathematical anniversaries are being celebrated on any given day of the school year can be fun.
This website gives a student friendly gallery of some famous mathematicians.
Celebrating the role women have had in maths, this website contains interesting stories on women in mathematics over the years.
On this site students can take a preferences quiz and find mathematicians with similar interests to them.
Website gives you their top 100 mathematicians of all time.
Why did Beckham choose the number 23 shirt? How is 17 the key to the evolutionary survival of a strange species of cicada? Prime numbers are the atoms of arithmetic — the hydrogen and oxygen of the world of numbers. Marcus du Sautoy, author of the The Music of the Primes, discusses the mystery of prime numbers, the history behind the Riemann hypothesis and the ongoing quest to solve it.
Please note that Maths Week Ireland has no control over the content of these sites. Teachers and parents must satisfy themselves as to the suitability of any third party sites.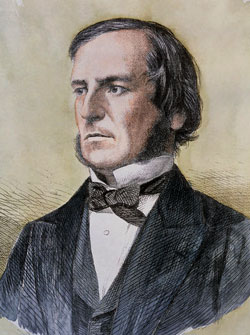 Maths History
Discover more about the history of Irish mathematics – learn about George Boole and his unmatched contribution to not only Irish maths but the world of mathematics and technology.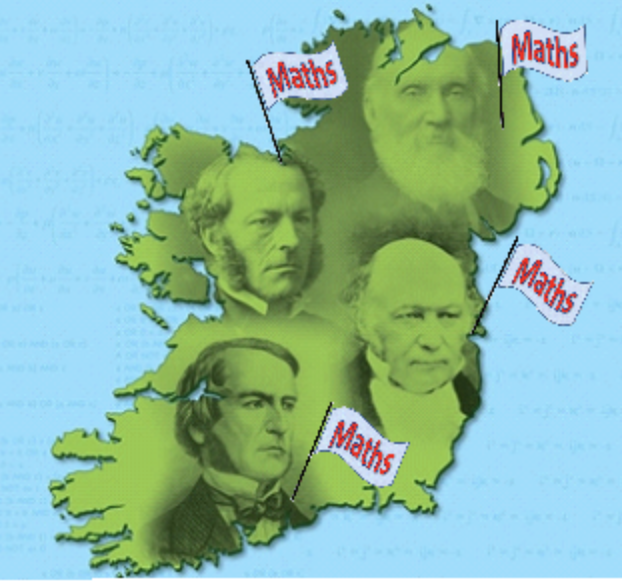 Put Maths on the Map!
A new initiative from Maths Week is to build a maths map showing places of mathematical interest, locations where there is a Maths Week activity taking place, buildings where maths is done (such as a university maths department), birthplaces of a famous mathematician, somewhere in the built or natural environment with mathematical significance etc.