Hello and welcome to the April edition of the Maths Week Newsletter
The name April is derived from the latin verb 
aperire
, "to open" - a reference to its being the season when trees and flowers begin to "open". We're delighted that students have been able to go back to school and the days are getting noticeably brighter.
We are really pleased to see the
SFI Science in Ireland Barometer
has been published, and that Maths Week is in first place for attendance for a science event.
If there's anything you would like to see in our newsletter, or if you have something you'd like to share, please drop an email to mathsweek@wit.ie with the subject 'NEWS' 
You can share this newsletter with your friends or colleagues using the links below and there's always lots to see and do on our website
mathsweek.ie
Enjoy!
Kayleigh Foran
Public Engagement Co-ordinator
Calmast
Maths Week tops the poll in STEM attendance!




The 

SFI Science in Ireland Barometer 2020

 is a survey and analysis of the Irish public attitudes to science. The results presented in the Barometer are important in informing all stakeholders who are working to support and stimulate greater public engagement and dialogue on STEM. Maths Week once again leads the field, with 28% of people polled attending. It is third in awareness, which is no mean feat given the resources of BTYSTE and Science Week. Maths Week is supported by funding from SFI.




Click on the link for the full report:


https://www.sfi.ie/research-news/publications/SFI-Science-in-Ireland-Barometer(2).pdf
Earth Day

Earth Day is an annual event on April 22 to demonstrate support for environmental protection. First held on April 22, 1970, it now includes a wide range of events coordinated globally by EARTHDAY.ORG (formerly Earth Day Network). It is said to be the biggest public engagement in the world including 1 billion people in more than 193 countries.
https://www.earthday.org/earth-day-2021/
 




Celebrate Earth Day 2021 with Northern Ireland Science Festival
NISF has teamed up with organisations such as British Council NI, the National Geographic Society, the Department of Education and The Nerve Centre to present a very special series of talks and workshops for schools, including:
https://nisciencefestival.com/2021_pre/a2110-celebrate-earth-day-2021-with-nisf
 
Celebrate Earth Day with Natural History Museum
Did you know that woolly mammoths used to live in Ireland during the last Ice Age? What experiments can you do at home to explore climate change? Discover this and more in a special Primary Schools event this Earth Day with the National Museum of Ireland – Natural History and the Rediscovery Centre.https://www.museum.ie/en-IE/Museums/Natural-History/Events/202104/Earth-Day-2021-Cool-Fossils-Hot-(Climate)-Facts!
Date: Thursday 22nd April 2021
Time: 11:30 pm – 12:30pm
Level: 3rd – 6th class Primary Schools
Format: Online via Museum YouTube & Facebook channels
 
 


RTÉ want to see what you are doing on Earth Day 2021.


Send us in your video messages and show us what you are doing to help save the planet!!
There is a chance your awesome content could be shown on news2day or on RTÉjr social channels. Just make sure to hold the phone SIDEWAYS when recording!
https://www.rte.ie/learn/2021/0414/1209870-earth-day-2021/




Workshop: Teaching Mathematics in a DEIS Setting


Wednesday 21st April 18.30 - 21.00

Saturday     24th April 09.00 - 11.30

Thursday    29th April 18.30 - 21.00

Teaching Mathematics in a DEIS setting can present challenges and opportunities. This interactive online workshop will explore productive approaches for engaging students with Mathematics and to develop students' mathematical competencies.

This workshop will be hosted via zoom.
Participants will receive a Zoom registration link by email in advance of the webinar
. 

Book your place online at 

www.pdst.ie/onlinebooking


The Gathering4Gardner movement organises recreational mathematics events in commemoration of prolific maths popularising writer Martin Gardner. To that end, next week, from Sunday to Saturday, we are hosting 21 presentations over Zoom, that's 3 per day of some of the top maths presenters in the world. This includes a chance to see several Maths Week Ireland past speakers and a first chance to see Twitter sensation Caitriona Agg (@Cshearer41), a teacher in England who has built up a huge following for her geometric puzzles.
 
Presentations next week are at noon, 4pm and 8pm Atlanta time. (add 5 hours for  UK & Ireland)
The incredible line-up, includes teachers, mathematicians, jugglers, magicians 

SUNDAY 18th: Mark Setteducati, Bronna Butler, Mark Mitton
MONDAY 19th: Jorge Nuno Silva, Tanya and Tim Chartier, James Tanton
TUESDAY 20th: Katie Steckles, Ellie Baker, John Railing
WEDNESDAY 21st: Lisa Rougetet, Laura Taalman, Peter Winkler
THURSDAY 22nd: Robert Fathauer, Catriona Agg,  Ed Peggg
FRIDAY 23rd: Jeremiah Farrell, Craig Kaplan, Alissa Crans
SATURDAY 24th: Marjorie Senechal, Colin Wright, Debbie Leifer
https://www.gathering4gardner.org/g4gs-celebration-of-mind-april-2021/
(Note: speaker order subject to change)

Last October's Celebration of Mind Videos are now available on YouTube.
https://www.youtube.com/playlist?list=PL5_D5QQxvWKWNk0EsLClgMN2cIsKTbhDw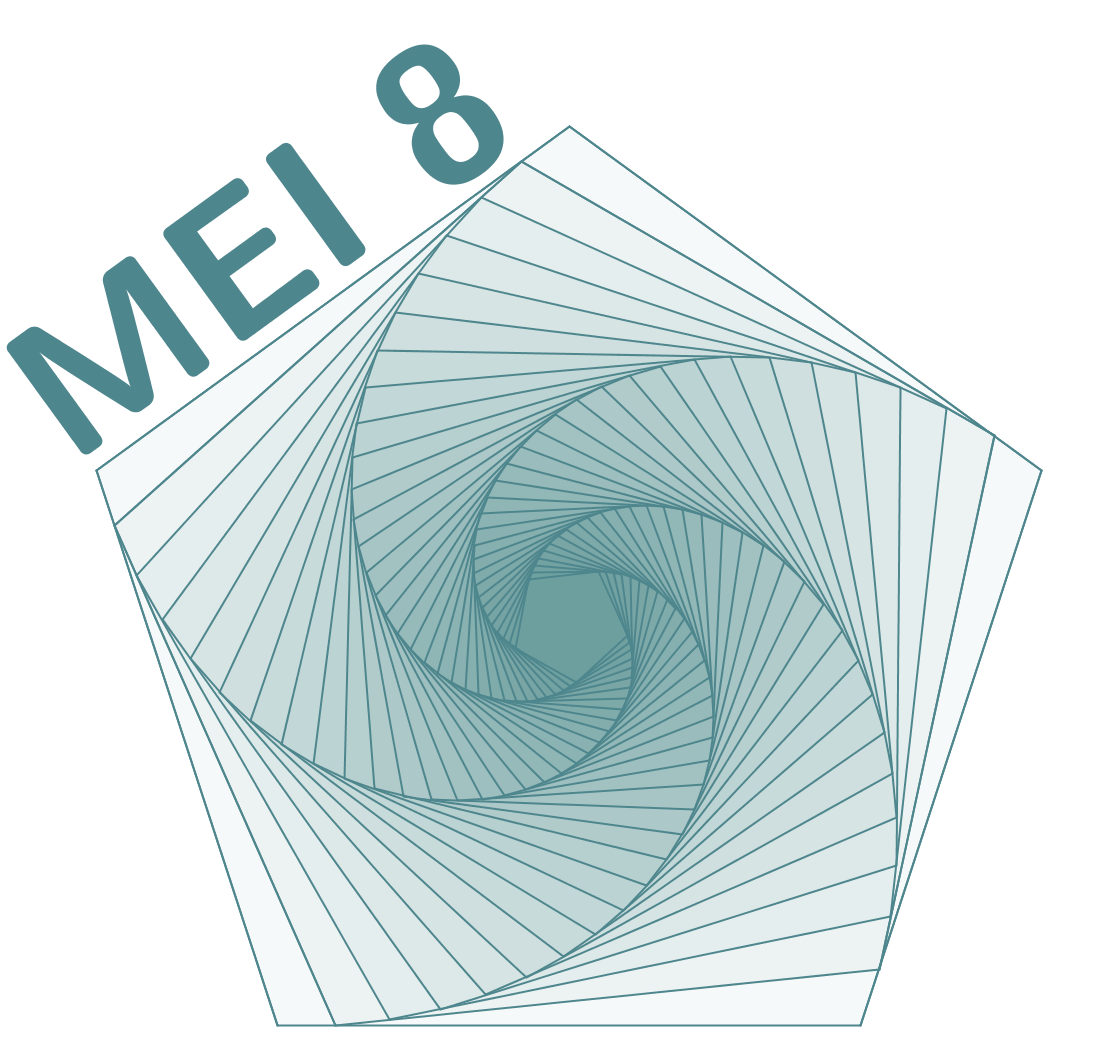 8th Conference on Research in Mathematics Education in Ireland
October 15th and 16th, 2021
The deadline for the submission of papers and symposia for MEI 8 has been extended by 1 week.

The new deadline for submissions
is April 25th. 
Details HERE

Féilte - Applications for Showcases and Workshops are now open!
The closing date for applications is Friday, 23 April 2021.
Click 

here
 to apply!
The opening keynote speaker for this year's FÉILTE is none other than Roddy Doyle, former teacher, co-founder of the Fighting Words charity, and author of 12 novels. He has written for TV, big screen and stage.  He has also written seven books for children, including The Giggler Treatment and Brilliant.
The Institutes of Technology, TU Dublin, DCU and St Mary's College, Derry host one-day SciFest STEM fairs which are open to all second-level students. A SciFest fair consists of a competition and exhibition of projects, a prize-giving ceremony, and advice on careers in STEM and courses available in the college.

The Scifest@college – closing date:  april 19th
https://scifest.ie/News/Enter-SciFest@College-2021-Here/251800/Index.html
STEMreach
STEMreach
Now that students are back in school, Calmast STEMreach programme is running once more. The initiative was developed to provide sustained engagement through partnership in the South-East in Ireland. STEMreach connects higher education, industry, governmental and non-governmental bodies with primary and post-primary schools and wider society and is designed to benefit educational attainment, economy and culture in the region.  
https://www.calmast.ie/stemreach-2/


Friday Fun – TargetBoards
Our TargetBoards Competition has been running online each Friday during lockdown.
Teachers can register their class and get a code to share with their students so the whole class can play together in cyberspace! 
R
egister HERE
The Maths Map of Ireland
 
The Maths Map of Ireland is an exciting new project from Maths Week Ireland and the ESB. The project will see the creation of a Maths Map; to include historical places and people relevant to maths; maths trails and contemporary maths figures and places of interest. If you are interested in contributing please email mathsweek@wit.ie with the subject MATHS MAP.
 
April 16-18, 2021
National Math Festival (USA)
The
National Math Festival
is a free event for the public held in Washington, DC, in odd-numbered years. Follow
@NatMathFestival
on Twitter and check the festival's website for updates about this day of lectures, activities, and performances for all ages!    
April 17, 2021 - 10:00 GMT
ONLINE / Edinburgh, United Kingdom of Great Britain and Northern Ireland
This is a one hour live online long event taking place on ZOOM. Children aged 7-14 and their families can have a go at fun mathematical problems and activities, guided by University students and staff. For further information and to book a space, please visit: https://www.maths.ed.ac.uk/school-of-mathematics/outreach/maths-circle
Official website
https://www.maths.ed.ac.uk/school-of-mathematics/outreach/maths-circle
April marks a time to increase the understanding and appreciation of mathematics and statistics.
Why? Both subjects play a significant role in addressing many real-world problems—internet security, sustainability, disease, climate change, the data deluge, and much more. Research in these and other areas is ongoing, revealing new results and applications every day in fields such as medicine, manufacturing, energy, biotechnology, and business. Mathematics and statistics are important drivers of innovation in our technological world, in which new systems and methodologies continue to become more complex.
https://ww2.amstat.org/mathstatmonth/
Tech Week is a nationwide series of events, showcasing and celebrating Ireland's application on technology. We provide a platform for students to learn, share ideas and create connections to enhance our future world.
It is much more than a festival; it is an unforgettable lifetime experience for the students who take part.
The intention behind it is as simple as fostering the growth of technology and innovation that have been growing rapidly. Workshop, competition and company visit are some of the activities involved during the event. With numerous event options, there's something for everyone!
https://www.techweek.ie/
April 19-20, 2021 in Paris, France
ICM 2021: 15. International Conference on Mathematics
The International Research Conference is a federated organization dedicated to bringing together a significant number of diverse scholarly events for presentation within the conference program. Events will run over a span of time during the conference depending on the number and length of the presentations. With its high quality, it provides an exceptional value for students, academics and industry researchers.
https://waset.org/mathematics-conference-in-april-2021-in-paris
20 - 22 April
NRICH Live for Teachers - Latest Problems 
Join Charlie, Claire and Liz online for a chance to work on some problems from their latest features, and to consider the valuable mathematical thinking that the problems might prompt in your classroom.
Date for teachers of 5-11 year olds:
 Tuesday 20 April 2021, 16.00-17.00 GMT
Date for teachers of 11-17 year olds:
 Thursday 22 April 2021, 16.00-17.00 GMT
More information and booking details can be found 
here
.  
20 - 21 April
Maths Anxiety & Misconceptions
5th/6th class teachers! Join us for three, one-hour sessions to deepen your understanding of maths anxiety and pupil misconceptions while exploring targeted strategies and approaches for senior classes. More info here:
https://pdst.ie/PrimarySTEM
27/04/21             "Where do Mathematical Symbols Come From?"
Where do we get our mathematical symbols from? Why is the set of integers called ℤ ? When was the equals sign first used? How about zero? Good notation tends to catch on quickly, whereas bad notation can obscure beautiful theory. This lecture by Gresham Professor Sarah Hart explores how the introduction of new notation has paved the way for new leaps in understanding, and considers some mathematical quirks of language, such as what the number 4 in English has in common with the number 11 in Russian.
Details:               
https://www.gresham.ac.uk/lectures-and-events/maths-symbols

15th - 23rd May
Bealtaine Living Earth Festival
www.livingearth.ie
21/05/21             "The Maths of Life and Death"
Every time you look at the world you are building a model. With every new experience these representations of your environment are refined and reconfigured. Each piece of sensory information you perceive makes the model of reality in your head more detailed and complex. The building of mathematical models, designed to capture our complex reality, is the best way we have of making sense of the rules that govern the world around us. The key to exemplifying these rules is to demonstrate their effects on people's lives: from the extraordinary to the everyday. This talk by Dr Kit Yates will relate true stories of life-changing events in which the use (or abuse) of mathematics has played a critical role. We will meet athletes banned by faulty tests and patients crippled by faulty genes; innocent victims of miscarriages of justice and the unwitting victims of mathematical bugs. We follow stories of investors who have lost fortunes and parents who have lost children, all because of mathematical misunderstanding. We wrestle with ethical issues from abortion to anti-vaccination and examine pertinent societal issues like medical screening, political referenda, disease prevention and criminal justice, on all of which mathematics has something profound or significant to say.       
https://www.gresham.ac.uk/lectures-and-events/maths-covid
07/05/2021         "The "Mathematical Summer in Paris"
This Paris summer school, July 5-9, 2021, will bring together young people who are passionate about mathematics and allow them to discover some of its many facets. Lectures by famous mathematicians will cover a wide range of topics. There will also be problem solving activities.
If you have highly motivated students  between 16 and 20 years of age, or between two years before and two years after your high school degree, and if you love mathematics, then this school should interest them!
The school will be 100% online, and free of charge."
Details:  
https://www.mathematicalsummerinparis.fr/
Morning, Thursday, 24th June 2021
Policy Forum for Northern Ireland keynote seminar
Next steps for skills and apprenticeships in Northern Ireland
with 
Graeme Wilkinson
, Director of Skills, Department for the Economy
and 
Julian David
, 
Tech UK
; 
Dr Margaret Duddy
, 
Education and Training Inspectorate
; 
Terry Fennell
, 
FDQ
; 
Dr Declan Keeney
, 
Ulster University
; 
John Kennedy
, 
Education and Training Inspectorate
; 
Richard Kirk
, 
Workplus
; 
Philip McNally
, 
KPMG Ireland
; 
Gordon Parkes
, 
Northern Ireland Electricity
; 
Professor Terri Scott
, 
Northern Regional College
; and 
Ken Webb
, 
South Eastern Regional College
 and 
College Principals' Group
Chaired by:
Dr Caoimhe Archibald MLA
, Chair, Committee for the Economy
Stewart Dickson MLA
, Alliance Party Economy Spokesperson and Member, Committee for the Economy
Book online here:
https://www.policyforumforni.co.uk/book/NI-Skills-21

DCBEAGLE Challenges
BEYOND THE TEXTBOOK – Maths Week Ireland
April 2021
The
Julia Robinson Math Festival
organisation, based in the United States, held a
24-Hour Math Buffet
on Friday 12 March where mathematicians, teachers and recreational maths enthusiasts contributed videos to be included in the programme. It was interesting that we are not unique and that rote learning is still prominent in maths teaching.
The Julia Robinson Festival is an organisation to promote creative teaching in maths lessons and there is an abundance of resources, for all ages on the website. The organisation's promotion is 'to think critically, creatively, logically, and "out of the box."'
The common comments:
The routine is rigid – sums from Monday to Thursday and puzzles on Friday.
Repetitive written exercises.
Frequent assessment narrows the syllabus.
Pupils give up too quickly.
Teachers who are not confident in maths will only teach the methods they were taught.
On of the speakers, Dr Spice, in India described an analogy with a family's diet. "Image a family only having cooked lentils and rice for each meal with no snacks in between. How fed up would you get? Sadly, that is what is happening in many classrooms. No stimulation to create trigger points to enthuse the young people."
No, I did not sit through the Buffet but scanned the video. The highlight was
Dr Spice
(aka Manish Jain) – what an inspirational presenter.
Puzzles of the month
(Henry Dudeney 1857 - 1930)
A poultry poser
Three chickens and one duck sold for as much as two geese; one chicken, two ducks, and three geese were sold together for €25.00. What was the price of each bird in an exact number of pounds?  
Mistaking the hands
"Between two and three o'clock yesterday," said Colonel Crackham, "I looked at the clock and mistook the minute hand for the hour hand, and consequently the time appeared to be fifty-five minutes earlier than it actually was. What was the correct time to the nearest minute?"  
Magic in Maths
I have created a compendium selection of "magic" tricks involving the use of maths. Hopefully the pupils do not just treat it as a magic show but to work out how they work and then become performers presenting their tricks to younger pupils, the elderly, their families and friends.  
This is an ideal platform for follow up work whether it be in the classroom, at home. As my "friend", Dr Spice says in his video we need to produce material which is fun and engaging and it may set off trigger points in the pupils' mathematical thinking.  
The video can be found
here
and there is also a set of comprehensive notes and materials on my
website.
Making maths meaningful
In Andrew Jeffrey's (
https://andrewjeffrey.co.uk
) newsletter there was a fine example about bringing a maths concept into the real world. We both sing from the same hymn sheet when it comes to encouraging and enthusing pupils into seeing that maths is not a book of hieroglyphs.
Andrew writes: "I was reviewing finding percentages of a quantity with some Y6 children last week and realised they were just following a procedure they didn't understand, and hence kept forgetting.
They were surprised to discover finding 1%, or dividing by 100, or finding 'a hundredth' were all the same thing! I realised we needed to go back a bit, and so we all made our own posters to show these connections.
It was interesting how much making these connections seemed to help them, so I made one for the classroom as well - Designed for A3 printing.
1% poster
Also, on Tuesday I had a group of children who couldn't remember which was the x and which was the y-axis, so I made a second poster with a way for them to remember it.
X - Y
"
Website of the Month
(
www.krazydad.com
)
I have featured this website a few times before, but the author has added more resources. All are printable puzzles and there is a comprehensive selection for children. In the other sections the activities are graded and the children will be able to cope with the easier sections.
Let them take ownership! Direct the pupils to the website – working on their own or in pairs ask them to find an activity they have enjoyed – get the pupils to explain their puzzles to the rest of the class.
An effective homework exercise and I am sure the parents will enjoy joining in.
The Wastage of Pencil Sharpening
Rob Eastaway writes very interesting blogs and in this one he looks at the humble pencil "sharpenings" -
https://robeastaway.com/blog/pencil-sharpening
- maths lives!  
Puzzles of the month solutions
A POULTRY POSER
Chicken €2, Duck €4, Goose €5  
MISTAKING THE HANDS
23 minutes past three o'clock  
Final words
This is not going to be a normal summer term but let us hope the schools can remain open for the whole duration. Let the sunshine on all our educationalists – you are doing a great job!  
Follow us on social media each day for updates:
Facebook: @MathsWeek
Twitter: @mathsweek
Instagram: MathsIreland
LinkedIn: Maths Week Ireland
Get in touch, give feedback, why not share your ideas and resources?
Copyright © 2021 Maths Week Ireland Calmast. All rights reserved.

Our mailing address is:

Maths Week Ireland, Calmast, STEM Outreach Hub, 

Cork Road Campus, Waterford Institute of Technology, Waterford 



Want to change how you receive these emails?
You can update your preferences or unsubscribe from this list.